RNAO's response to the Ontario government's reopening announcement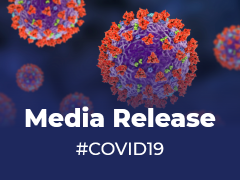 On Feb. 14, the Ontario government announced it was easing more public health measures, with most being lifted by March 1, including the vaccine certificate system. In response, RNAO issued a media release to urge the government to maintain key public health measures to address the catastrophic surgical backlog.
RNAO CEO Dr. Doris Grinspun says: "Nurses recognize the importance of lifting public health restrictions when evidence indicates it's safe to do so, however, at a time that hospitals continue to be taxed and most health resources are occupied with COVID-19 patients, it's wrong to drop key public health measures like vaccine certificates. Proof of vaccination and masking must continue until surgeries and other procedures deemed non-urgent are no longer delayed."
RNAO President Morgan Hoffarth echoes Grinspun and adds ""Nurses continue to be on the forefront of care and urge the government to maintain vaccine passports as these encourage people to get vaccinated which must continue to be a key priority to allow the health system to stabilize."
RNAO calls on the government to maintain the vaccine certificate system and mask mandate, and to continue to encourage all Ontarians to get vaccinated if they have not done so already.
Read the full media release online and share RNAO's tweet with your followers.