Person-and family-centred care community of practice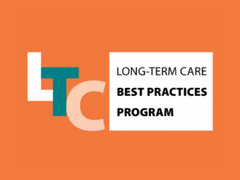 Person-and family-centred care (PFCC) has become a prevalent topic in Ontario's long-term care (LTC) homes, especially with its inclusion in the new Fixing Long-Term Care Act, 2021. PFCC is the concept that residents and their family members are at the centre of health care. Health-care providers need to respect and empower persons and families to be genuine partners in their health.
To meet the new legislation, more than 45 LTC homes are participating in the current PFCC community of practice (CoP) led by members of RNAO's LTC Best Practices Program. The CoP emphasizes the sharing of knowledge and skills to improve resident and family participation in care.
Due to popular demand, RNAO is delivering the PFCC CoP again. The available dates to participate are as follows:
Tuesday, June 28
Tuesday, July 26
Tuesday, Aug. 23
If you are interested in attending, please register online.