Ontario expands fourth dose COVID-19 dose eligibility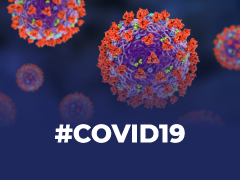 On April 6, 2022 the Ontario government announced it would expand eligibility for a fourth dose or booster shot for people aged 60 and over, as well as First Nation, Inuit and Métis people and their non-Indigenous household members.
RNAO welcomes this extra layer of protection against the Omicron and BA.2 variants for vulnerable populations. However, RNAO continues to stress the importance of vaccination paired with masking to protect Ontarians. While the chief medical officer of health removed Ontario's mandatory mask requirement in most settings on March 21, Quebec and PEI are maintaining theirs due to a rise in infections during Canada's sixth wave of the COVID-19 pandemic.
During a media conference on April 6, Minister of Health Christine Elliott said the government "anticipated" an increase in COVID-19 cases due to transmissibility and there is "no cause for panic." Yet, the pandemic's impact on Ontario's health-care system and health professionals shows the need for preventative action now to keep people safe. Without key public health measures, Ontarians' health is threatened.
The pandemic isn't over. Please #MaskUp, #GetVaccinated and ensure proper #ventilation in all indoor settings.