Members speak out – September 2022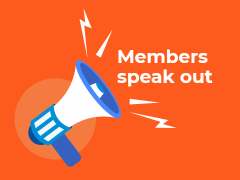 RNAO is proud of members who speak to reporters about their experiences and advocate on nursing and health-related issues in media stories. It is important that nurses' voices and perspectives are featured in relevant stories to keep Ontarians informed on the profession and changes needed in health care.
Read the following news stories featuring RNAO members:
If you're interested in speaking to reporters on the issues that matter most to you, please complete RNAO's survey.