Members' tweets – September 2022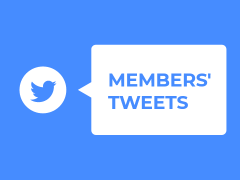 Twitter is an important tool for nurses to use to raise the profile on nursing and health-related issues, and to mobilize action where it's needed.
The following RNAO members shared tweets in September:
For more information on how to build your Twitter presence, download RNAO's tips and tricks infographic. Never miss an RNAO update: turn on notifications for RNAO's tweets by selecting the bell icon located next to the follow button on RNAO's profile. The checkmark beside the bell will indicate notifications have been turned on. RNAO also encourages you to follow and turn on notifications for CEO @DorisGrinspun and President @ClaudetteHollow.
Tag @RNAO in your tweets for a chance to be featured in next month's In the Loop.