Members' tweets – February 2022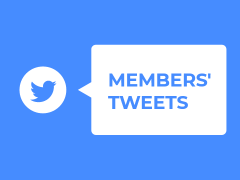 RNAO members continue to raise the profile on important nursing and health-care issues using social media, specifically Twitter. If you aren't yet active, RNAO encourages you to sign up for Twitter and start tweeting to ignite change and mobilize action.
In February, RNAO members shared the following tweets:
For more information on how to build your Twitter presence, download RNAO's tips and tricks infographic and check out RNAO CEO Dr. Doris Grinspun's blog.
Do you want your tweet to be featured in next month's In the Loop? Tag @RNAO on Twitter for a chance to be featured.