Media release: RNAO's response to the lifted mask mandate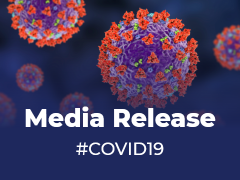 On March 9, the Ontario government announced its plans to lift its mandatory mask mandate in most indoor settings and its vaccine mandates in long-term care (LTC) homes. RNAO says these decisions are ill-conceived.
In RNAO's March 9 media release, CEO Dr. Doris Grinspun says "It's premature and runs the risk of undoing the gains made to contain the spread of COVID-19. In addition to vaccination, the mask mandates are the most important defenses against the virus. Ontarians have grown accustomed to wearing masks, considering it essential to keep them and their loved ones safe."
President Morgan Hoffarth adds: "The province has relinquished its responsibility to protect people from this virus. That's why we urge all Ontarians to continue wearing masks."
Read the full media release in RNAO's newsroom and retweet RNAO's tweet.