Media release: Council of the Federation and Prime Minister must address the nursing crisis in Canada, says RNAO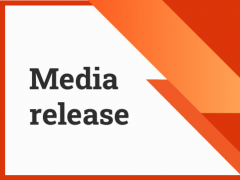 On July 11-12, the Council of the Federation (COF) met in Victoria, BC to discuss issues that matter most Canadians, including the funding shortfall facing the country's health system. In response to the media release Canada's premiers issued about working with the federal government on health-care sustainability, RNAO issued a media release calling on the COF and prime minister to address the nursing crisis with urgency.
In the release, RNAO urges an immediate increase in the Canada Health Transfer, with strings attached. "The federal government must urgently increase its share of health-care spending to 35 per cent, with the condition that provinces and territories address the severe nursing crisis – as the only way to strengthen timely access to health services across the health continuum, nationwide," RNAO CEO Dr. Doris Grinspun says.
RNAO President Dr. Claudette Holloway emphasizes the need for the government to address the nursing crisis and says "more nurses will reach their breaking point and will continue to leave the profession. This is why RNAO calls on the Council of the Federation to engage urgent action by the federal, provincial and territorial governments to ensure we retain and recruit nurses – especially RNs who are moving south of the border."
For more information, read the full media release online.