Learning from the Earth: Supporting Wellness Through Connection to the Land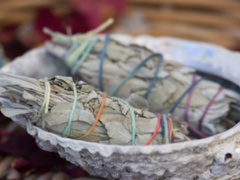 On June 8 at 7 p.m. ET, learn about the importance of integrating land, language and culture into wellness, as well as creating and maintaining connections between youth and health-care providers across Ontario.
RNAO will host the two-hour webinar in partnership with Nishnawbe Aski Nation (NAN), Chiefs of Ontario (COO), the Centre for Addiction and Mental Health (CAMH) Shkaabe Makwa, the Canadian Indigenous Nurses Association (CINA) and Ontario First Nation Young Peoples Council (OFNYPC).
Guest speakers include:
Jazmin Pirozek, Traditional Eco Knowledge
Ernie Cobiness (T3YEC)
Quinn Meawasige, Nimkii Youth Collective
For more information and registration, visit the event page.