Don't delay, renew your RNAO membership today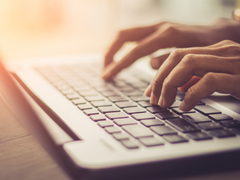 If you don't want to let your RNAO membership lapse, now is the perfect time to renew – and it's quick to do.
The following prices for RNs and NPs include professional liability protection (PLP) and taxes:
$256.36 for RNs/NPs who work full time
$175 for RNs/NPs who belongs to ONA
$87.83 for RNs/NPs who work part time (15 hours or less per week), or retired
$87.83 for RNs/NPs on parental leave
$56.50 for new grad NPs
free for new grad RNs
As an RNAO member, you enjoy many exclusive benefits including workshops on leadership, mentorship and other topics relevant to the nursing profession, as well as career counselling services.
And, your voice makes our collective voice stronger.
Renew at join.RNAO.ca or call a membership associate at 416-599-1925 or toll free at 1-800-268-7199.