Call for Annual General Meeting 2022 resolutions: Deadline is Feb. 7, 2022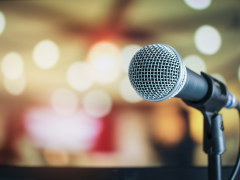 It's time to submit your resolutions for RNAO's 2022 Annual General Meeting (AGM).
RNAO is encouraging individuals, members, chapters, regions without chapters and interest groups to submit resolutions for review and discussion at the 2022 AGM. Members who submit resolutions raise the profile of important issues and engage colleagues in discussions that matter to RNs, NPs and nursing students.
For more information on resolution guidelines and examples of successful resolutions, please go online.
Submit your resolution now via MyRNAO. The deadline to submit resolutions is Feb. 7, 2022 at 5 p.m. ET.