Award-winning blog: Stay updated with Doris' COVID-19 blog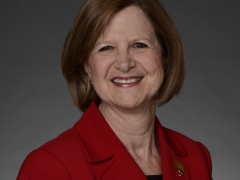 Keeping with RNAO's mandate of speaking out for nursing and health, CEO Dr. Doris Grinspun continues to keep nurses and other health-care professionals, stakeholders and members of the general public informed on all COVID-19-related issues through weekly blog posts.
On Feb. 10, Grinspun's blog captured silver in the Canadian Online Publishing Awards in the best blog category. Retweet RNAO's tweet to congratulate Grinspun and team.
Recent posts focus on topics related to the anti-mandate protests, anti-Black racism in nursing, easing public health measures and more.
Read the latest updates and stay tuned for future posts at doris-blog.RNAO.ca. For more information on RNAO's activities related to COVID-19, please explore its COVID-19 portal.