Tell Ontario's four political parties that Ontarians need more RNs
Submitted by pgbatten on Tue, 2018-05-08 13:04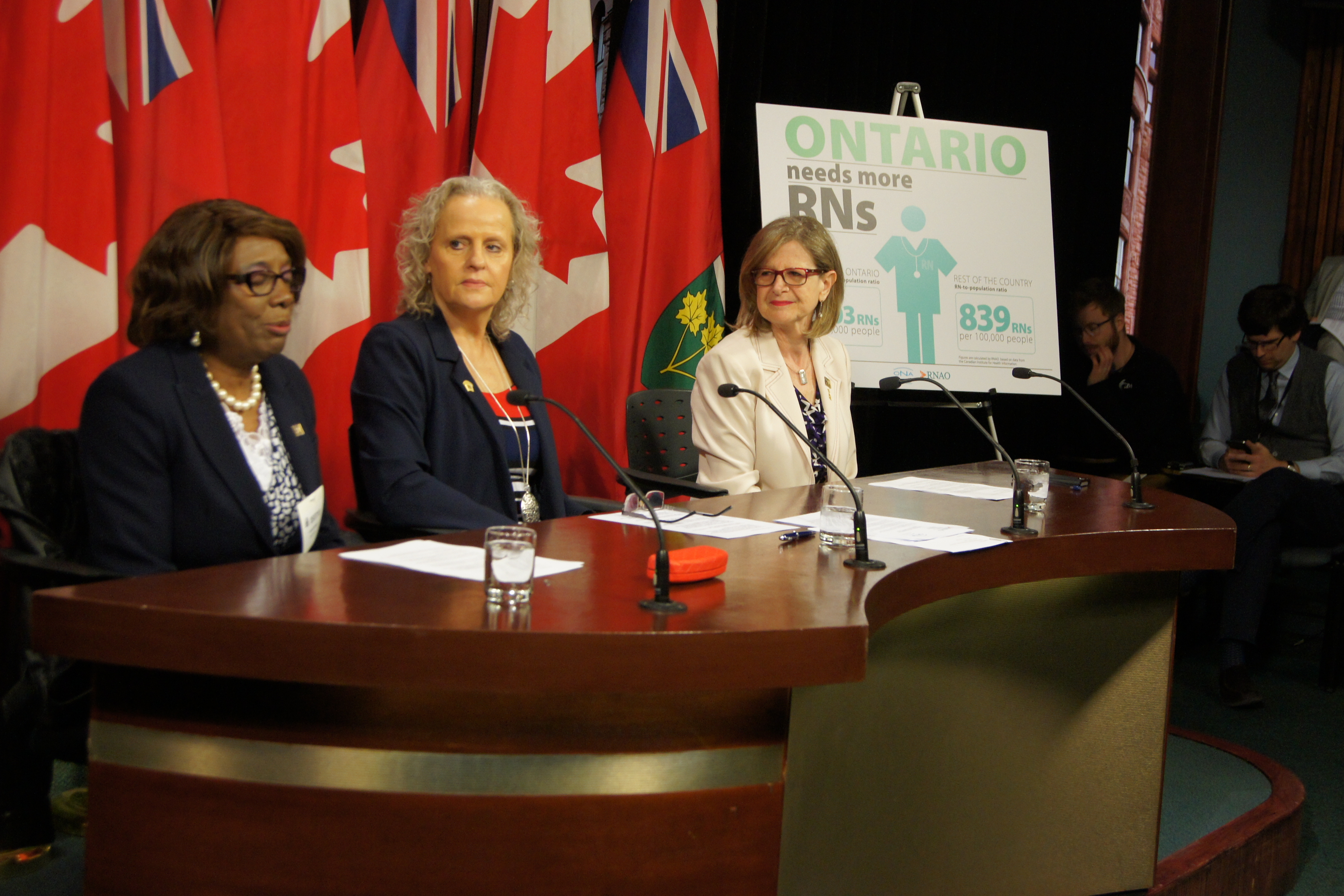 There is clear evidence that links care provided by RNs with better health outcomes, improved patient satisfaction, and health system cost-effectiveness. Despite advocacy by the RNAO to educate Ontario's political parties about this evidence, the ratio of RN-to-population in the province continues to fall.
The number of RNs-per-population in Ontario is the lowest in the country.
One factor is high vacancy rates for RN hospital positions. According to data obtained by Ontario Nurses' Association (ONA) from the Ontario Hospital Association, there are currently over 10,000 vacant RN positions in Ontario's hospitals. And, Ontario's RNs know that the vast majority of patients in acute care and cancer care hospitals in Ontario have complex care needs and require the expertise of RNs. This is why RNAO and ONA held a press conference at Queen's Park on May 7 to call on our province's political parties for action this critical issue by committing in their elections platforms to:
1) Immediately post and fill the 10,000 RN vacancies in hospitals, and
2) Direct hospitals to ensure all new hires in acute and cancer care hospitals be RNs.
Join us to spread the message that Ontarians need more RNs.
Copies will be sent to:
Hon. Kathleen Wynne, Premier of Ontario
Doug Ford, Leader of the PC Party
Andrea Horwath, Leader of the New Democratic Party of Ontario
Michael Schreiner, Leader of the Green Party of Ontario