Your favourite best practice guidelines are on sale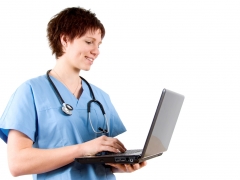 Now is your chance to buy RNAO's best practice guidelines (BPG) 50 per cent off and take advantage of evidence-based tools that can help you with your practice.
Guidelines that are on sale include Delirium, Dementia and Depression in Older Adults, Embracing Cultural Diversity in Health Care, Preventing and Managing Violence in the Workplace and many more.
To buy RNAO's BPGs or for more information, please go to RNAO's BPG webpage: shop.rnao.ca
For assistance, please call or email Julie Burris at 416-907-7965.
Sale ends on July 1, 2018.