Would you buy a gym membership if it was reimbursed? See how members voted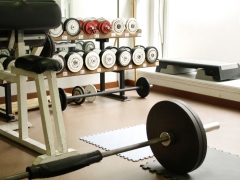 The results are in. After 179 responses, our In the Loop poll has found that a majority of members would take advantage of gym memberships if employers reimbursed them.
Yes - 93 per cent
No - 4.5 per cent
Undecided - 1.7 per cent
RNAO encourages the health and well-being of nurses in the workplace. In our guideline Workplace Health, Safety and Well-being of the Nurse, we recommend education and training programs aimed at increasing awareness of health and safety issues for nurses; practices that support, promote and maintain staff health, well-being and safety; and practices that foster mutual responsibility and accountability by individual nurses and organizational leaders to ensure a safe work environment.
We also have several archived webcasts that deal with conflicts at work, bullying and self-care.
To learn more about how you can improve your health in the workplace, please read our best practice guideline.