Wisdom in Wound Care Webinar Series continues on Sept. 29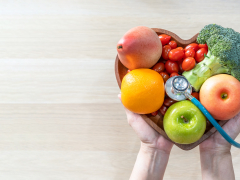 Learn about nutrition and wound management at RNAO's monthly Wisdom in Wound Care Webinar Series. By the end of this webinar, you will be able to describe practical solutions to address impaired wound healing and malnutrition across health-care sectors.
The Wisdom in Wound Care Webinar Series covers best practices in relation to acute and chronic wound prevention, assessment and treatment. Its mission is to reduce the physiological, psychological and fiscal burden of wounds throughout Ontario by building clinical expertise using best practices related to wound care.
Past webinars in the series have focused on skin tears, wound bed assessment, wound bed preparation and COVID-19 related pressure injuries. The nutrition and wound management webinar is the fifth in the 11-part series and will take place Sept. 29 at 12 p.m. ET.
Save your spot. Learn more and register online.