Webinar: Nursing Leadership in Long-Term Care Homes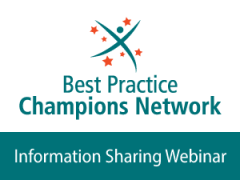 On Oct. 25 at 2 p.m. ET, join RNAO and guest speakers for a Champions Information Sharing Webinar on nursing leadership in long-term care (LTC) homes.
This webinar is designed for health-care professionals and nursing students who want to gain knowledge and skills in developing and sustaining nursing leadership in LTC homes, as well as tips on how to successfully implement best practice guidelines.
Guest speakers include:
InderPreet Hundal, professional practice lead, Regional Municipality of Halton
Sisham Subedi, senior nursing manager, Post Inn Village, Oakville
Learn more and register online for free to save your spot.