Volunteer opportunity: Join the 2019 Health Professional Expo team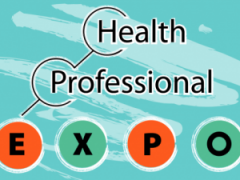 Join us and share your job search expertise with nursing students, registered nurses, nurse practitioners, registered practical nurses, and health-care professionals at RNAO's 2019 Health Professional Expo being held on May 10 at the Hyatt Regency Hotel in Toronto.
The Expo's resume review appointments are one of the sessions offered at the event, and every year we meet with more than one hundred attendees looking for resume tips and career advice.
Volunteers can select one or more of the reviewer shifts (8:30 to 10:30 a.m., 10:30 a.m. to noon or 1 to 3 p.m.). All volunteers must attend an informational webinar held on April 30 via teleconference and must have previous recruiting experience. You will be reimbursed for local transportation for the day of the event and meals will be provided.
Please contact dseran@RNAO.ca as soon as possible if you are interested.