Volunteer opportunity: Become a student ambassador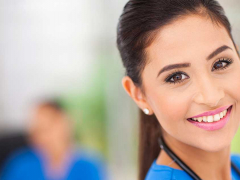 Looking for ways to get more involved at RNAO as a student?
Student ambassadors represent RNAO on nursing school campuses. They are RNAO's point persons among their fellow students and the link between a school's nursing student body and RNAO's home office.
RNAO student ambassadors promote RNAO student membership benefits, opportunities, and current RNAO initiatives and campaigns. They encourage student membership as a valuable career choice and encourage participation at the provincial and local levels.
If this sounds like you, please register: myRNAO.ca/student_ambassador_2020
For more information, contact Kenya Dames at kdames@RNAO.ca.