Urge Ontario to enable RN initiation of psychotherapy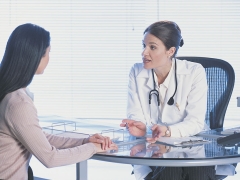 With too many Ontarians struggling daily to access high quality mental health and addiction services, it is critical that access to psychotherapy by qualified practitioners be increased instead of curtailed.
That's why RNAO is urging the College of Nurses of Ontario (CNO) to pursue initiation regulations for psychotherapy and calling on MPP John Fraser to ensure registered nurses who have experience in this field can continue to both perform and initiate psychotherapy services.
Urge Ontario to act today by signing our action alert
In 2006, the Health Professions Regulatory Advisory Council (HPRAC) recommended that the Minister of Health and Long-Term Care make psychotherapy a controlled act. However, if this recommendation moves forward, it forces RNs who have been safely performing psychotherapy for years, and sometimes decades, to obtain an order from a physician or nurse practitioner. Requiring such an order will delay access to mental health services across the province, especially in rural and remote communities with limited access to NPs and MDs.
There is a real danger in disrupting and threatening continuity of care for clients already in a psychotherapeutic relationship. Preventing RNs from initiating psychotherapy undermines confidence in the RN.