Update on RNAO's webinars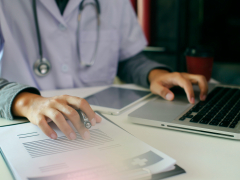 RNAO will continue hosting webinars throughout the summer for members and the public. You can find details below:
COVID-19 Webinar: Together We Can Do It!
Since March 30, RNAO has held weekly webinars on different topics around COVID-19, including the impacts of the virus on Indigenous communities, the initiative #Masks4Canada and the sharing of good data, and reuniting families and residents amid COVID-19. The next webinar is on Aug. 10 at 6:45 p.m. (EDT) about nurses' mental health and experiences of leaves of absence and a healthy return to work.

Supporting NPs in LTC

In an effort to support NPs working in long-term care through the COVID-19 pandemic, RNAO is facilitating monthly meetings at 6:30 p.m. (EDT) to discuss clinical and other issues in long-term care. If you are interested in joining, please email Kyle Dieleman at kdieleman@RNAO.ca.

Let's Talk about Anti-Black Racism and Discrimination in Nursing
This monthly webinar series is designed to engage nurses in meaningful conversations about how to tackle anti-Black racism and discrimination within the nursing profession, and will inform the work of RNAO's Black Nurses Task Force. The next webinar is scheduled for Aug. 17 at 6:45 p.m. (EDT) and will focus on an update from the task force, as well a discuss Black nurses' lived experienced from pre-school to graduate school.