Update to NP authorization to prescribe controlled substances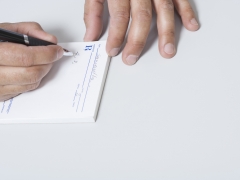 As of May 19, 2018, NPs are authorized to prescribe methadone and diacetylmorphine (commonly known as heroin) under the Controlled Drugs and Substances Act (CDSA). These changes will improve access for Canadians who require treatment for substance use disorder and is part of the federal government's response to the national opioid crisis.
Previously, NPs were only authorized to prescribe or administer methadone if they had an exemption under Section 56 of the CDSA, and never had the authority to prescribe diacetylmorphine. With these changes, NPs can prescribe and administer methadone without an exemption, and can prescribe diacetylmorphine (commonly known as heroin).
To learn more, please read the CNO's Q&A: Methadone and diacetylmorphine.