Understanding Wellness in Indigenous Wisdom Traditions for Caregivers: Register by March 2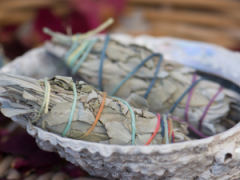 In partnership with the Nishnawbe Aski Nation (NAN), Chiefs of Ontario (COO), the Centre for Addiction and Mental Health, Shkaabe Makwa and the Canadian Indigenous Nurses Association (CINA), RNAO is hosting a webinar that will focus on nurses and health-care providers supporting First Nations communities.
On March 2, participants will learn about the importance of language and what their language says about being well, discuss how culture helps maintain wellness and explore the importance of the caregiver role and how much they are appreciated and valued by communities.
Presenters include elders Theresa Redsky Fiddler, Ka'nahsohon Kevin Deer, Perry McLeod-Shabogesic and Mary Deleary. For their full bios, please see online.
Register online today.