Transformation of Ontario's correctional system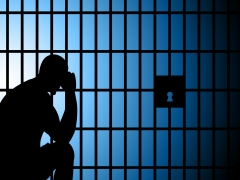 Despite the hard work and dedication of many correctional staff members, systemic challenges within the provincial correction system are causing premature death and negative health outcomes among incarcerated people such as onset of mental illness and worsening physical symptoms.
It is important that Ontario's correctional system address health inequities and meet international law on human rights.
RNAO continues to push for a modernized correctional legislation to be introduced and passed in the course of the current legislative session and for the province to transfer responsibility for health care in correctional facilities to the Ministry of Health and Long-Term Care.
We urge you to read the open letter that RNAO sent to Premier Kathleen Wynne, Minister of Community Safety and Correctional Services Marie-France Lalonde, and Minister of Health Eric Hoskins and to sign our action alert.