The tragedies in Haiti and Afghanistan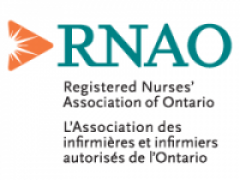 RNAO is following with horror the evolving tragic events in both Haiti and Afghanistan.
More than 2,000 people have lost their lives, hundreds are still missing and thousands are suffering devastating injuries following the earthquake in Haiti. Please extend your support to those helping on the ground, including Canadian Medical Assistance Teams (CMAT), who responded immediately to the earthquake. CMAT is volunteer run and includes RNs and NPs who respond to the call to help others at their own expense. RNAO member and NP Carolyn Davies of Amherstburg was helping people in Les Cayes, one of the worst-hit cities in Haiti, as a volunteer and board member of CMAT. RNAO sends its deepest gratitude to Carolyn, as well as to every nurse and other health-care worker who assisted with the aftermath of this horrific event.
Afghanistan's humanitarian and food security crisis has been complicated by the withdrawal of US troops and the near-complete takeover of the country by the Taliban and other organizations. UNICEF's Humanitarian Action for Children and the United Nations World Food Programme have committed to staying on the ground in Afghanistan to continue their humanitarian efforts and to ensure the provision of food to the country's 14 million food insecure citizens. RNAO is in awe of the courage and commitment of the UN and its workers to the health and wellbeing of the children and people of Afghanistan. We wish them success and safety in their important mission and urge you to support them.