Thank you for participating in QPOR 2019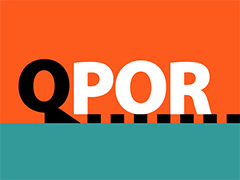 RNAO would like to thank all members and MPPs who took part in this year's Queen's Park on the Road (QPOR).
Thanks to your participation, RNAO was able to schedule 54 meetings with MPPs across Ontario to discuss opportunities to enhance health-care delivery. Specifically, members and MPPs discussed improving the funding and staffing model in the long-term care sector and supporting the implementation of consumption treatment services for communities in need. Members and MPPs alike found the meetings to be informative, productive, and engaging.
The collective voice of RNAO members has been heard across the province and we will continue to advocate on behalf of nurses, patients and families in Ontario.
To learn more about the topics discussed at QPOR 2019 meetings, please see our fact sheets and political action bulletins.
To see photos of QPOR 2019, please visit RNAO's QPOR gallery.