Thank you for participating in QPOR 2018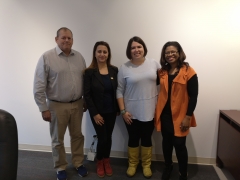 RNAO would like to thank all members and MPPs who took part in this year's Queen's Park on the Road.
Thanks to your participation and help, RNAO was able to schedule 49 meetings with MPPs to talk and discuss a wide range of nursing and health issues. This included RN prescribing, increasing access to care by fully utilizing NPs, transforming long-term care, pharmacare and many other issues. To learn more, please read our QPOR backgrounders.
To see photos of QPOR 2018, please visit RNAO's QPOR gallery.