Supporting quality care in LTC homes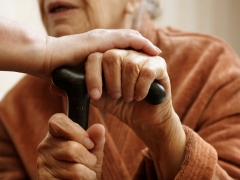 In Ontario, there are 630 long-term care (LTC) homes that provide care and accommodation services to more than 70,000 residents.
With the demand growing for long-term care homes, RNAO wants to ensure that LTC homes are given the support needed to provide quality care.
In a submission to the province on the Long-Term Care Homes Act, RNAO stressed that administrative monetary penalties in cases of non-compliance with LTC home regulations does not foster a supportive practice environment.
It can have a negative impact on resident care and staff morale. Therefore, RNAO recommends that fines only be used as a last resort, and that RNAO's LTC Best Practices Program be used to support LTC homes to achieve and maintain compliance.
Please read our submission for more information.