Support dental care for adults and seniors living with low-income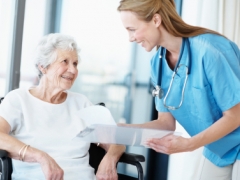 As RNs, NPs and nursing students, we know the value of good oral health to a person's overall health and well-being.
To further improve health and decrease poverty, RNAO is joining the Ontario Oral Health Alliance to urge the Ontario government to expedite the expansion of public dental programs to low-income adults and seniors.
Share and sign our action alert
The 2014 provincial budget committed to extending these programs by 2025, but this promise needs to be delivered more quickly.
Evidence to the inequities in oral health and in access to oral health services is well documented, and these issues need to be urgently addressed both as consequences and causes of poverty in our province.
To learn more about RNAO's position on oral health, please read our letter to Ontario Health Minister Eric Hoskins.