Staying protected from cyber attacks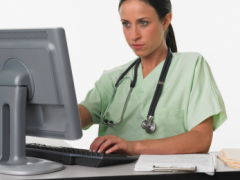 In a time of cyber attacks and security breaches, it's nice to know that you're protected. RNAO offers cyber liability protection (CLP) exclusively for members. The great thing is that it's already included in your membership fees.
RNAO's CLP provides each member with an annual limit of $25,000 per policy period, regardless if an insured loss triggers coverage under one or more than one section. Where applicable, coverage may also be available for both legal costs and damages. Feel better knowing that you're covered on and offline!
For more information on how you're protected, please visit: RNAO.ca/join/benefits/clp.