Staying connected through social media and technology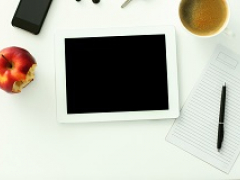 COVID-19 has altered the way we interact with one another and organizations on a daily basis. We now look to video conferences, emails and social media to communicate with one another. The public looks to the nursing profession as a trustworthy and honorable communicator. That's why it's important to stay up-to-date on the latest social media guidelines and etiquette.
On Nov. 7, RNAO assembly members provided an overview on how to engage with other nurses through social media and how to connect with other members through a virtual annual general meeting. Presenters included Janet Hunt of Middlesex Elgin, Kathleen Pikaart of Durham Northumberland Chapter, Chantal Singh and Hannah Gregor of the Pediatric Nurses Interest Group and Jacquie Dover of the Complementary Therapies Nurses' Interest Group.
The presentation touches upon three popular social media platforms nurses use such as Twitter, Facebook and Instagram as well as the different features that come with those platforms. In addition, short and quick social media tips to keep in mind when making a post or tweet.
Please watch the video on our YouTube channel. Also, for more information on social media guidelines and tips for nurses, please visit: RNAO.ca/news/socialmediaguideline.