Stay updated on COVID-19 news with RNAO CEO's blog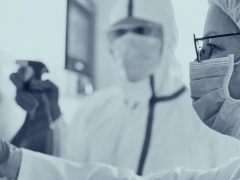 RNAO CEO Dr. Doris Grinspun continues to provide thousands of individuals provincially, nationally and internationally with weekly blog updates related to COVID-19 and RNAO's advocacy efforts in collaboration with its members and other partners.
To read past updates and submissions, please visit doris-blog.RNAO.ca.
If you're interested in receiving Doris' weekly COVID-19 blog posts via email, or know someone who is, please email Peta-Gay (PG) Batten, executive assistant to Grinspun, at pgbatten@RNAO.ca.