Statement on Wettlaufer public inquiry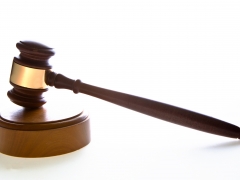 The Long-Term Care Homes Public Inquiry into the safety and security of residents in long-term care began on June 5 in St. Thomas, Ontario.
The inquiry follows the tragedy where former Ontario registered nurse Elizabeth Wettlaufer murdered eight seniors in her care and was sentenced to life in prison with no eligibility for parole for 25 years.
RNAO applied for and was granted standing at the inquiry. Below is our statement which outlines the association's views on what it hopes will come out of the inquiry.
"RNAO was the first voice calling on the Government of Ontario to initiate a broad-based public inquiry into the safety and security of residents in long-term care homes. The association believes we need to get to the bottom of how this particular tragedy happened. Every effort must be made to uncover what can be learned from an organizational, regulatory, and health system perspective to make positive changes to safeguard and ensure optimal health outcomes for long-term care home residents, their families and staff. When it comes to the part RNAO will play during the inquiry, (RNAO has standing at the inquiry) we will highlight the day-to-day staffing shortfalls and the archaic funding model that penalizes long-term care homes by reducing their funding when they actually improve the health outcomes of residents. We must give older Ontarians the respect they deserve by investing in a long-term care system that will help them age safely and with dignity."
"RNAO also wants the inquiry to delve into when and how regulatory colleges tackle disciplinary issues. We take the position that when any nurse is terminated due to patient safety issues, and there are previously documented reports of safety concerns, the College of Nurses of Ontario should be obligated to conduct an investigation including a review by the Inquiries, Complaints and Reports Committee. RNAO also wants to see employers mandated to disclose terminations that are related to patient safety to prospective employers during reference checks, as well as disclose this in reference letters."