Statement on sexual assault and harassment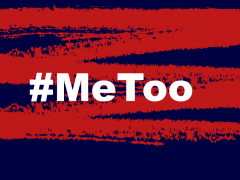 We commend the courage of every person who has spoken up about instances of sexual assault and sexual harassment that they have experienced. This is abuse, pure and simple. No one should live in fear, or feel taken advantage of by someone who exercises undue power over them, including nurses.
The ultimate goal of campaigns such as #MeToo is to empower people to speak out and one day, have fewer people who say "MeToo". This is why RNAO is calling on all nurses to stand up and speak out.
If you are a nurse and you are experiencing or have experienced sexual assault or harassment in your professional or personal life, we are here for you.
If you want to speak in confidence with someone about your experience, please contact Doris Grinspun, RNAO's chief executive officer dgrinspun@RNAO.ca or Marion Zych, RNAO's director of communications at mzych@RNAO.ca