Stakeholders needed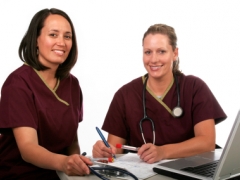 RNAO is looking for nurses, health providers, breastfeeding peer supporters, and other stakeholders to provide their feedback on a best practice guideline focused on breastfeeding.
The BPG, entitled Supporting the Initiation, Exclusivity, and Sustainment of Breastfeeding for Infants and Young Children (third edition), provides nurses and breastfeeding peer supporters with recommendations on effective ways to support initial and exclusive breastfeeding to six months, and sustained breastfeeding, to two years and beyond.
The anticipated review period for stakeholders is February 2018. Stakeholders are asked to contribute approximately three to four hours to:
- Review a confidential draft of the guideline using an online questionnaire
- Provide feedback within two weeks
Names of all stakeholders will be acknowledged in the published guideline.
For additional information, contact: Glynis Gittens, project coordinator, at: ggittens@rnao.ca