Speaking out for inmate health and health care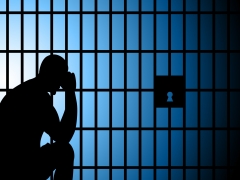 As we have heard from nurses working in corrections, Ontario's correctional system is challenged to address the physical and mental health needs of incarcerated people.
That's why RNAO continues to raise awareness about the dangers of segregation, nursing shortages within corrections and the need to transfer governance from the Ministry of Community Safety and Correctional Services (MCSCS) to the Ministry of Health and Long-Term Care (MOHLTC).
The current structure, which has nurses reporting to corrections and corrections making decisions about nursing health care, is not suited to best serve inmates. Correctional health services should be fully independent of prison administrations yet liaise effectively with them.
On May 4, the Independent Advisor on Correctional Reform, Howard Sapers, released a report on the use of segregation in Ontario. As part of its response to the Sapers report, the province agreed to explore options to shift the oversight and provision of health-care services from MCSCS to MOHLTC.
To urge the immediate action for the welfare of those in the correctional system and transfer responsibility from MCSCS to MOHLTC, please sign our action alert.
For more information, please read our media release.