Should the new provincial government support supervised injection services? See the results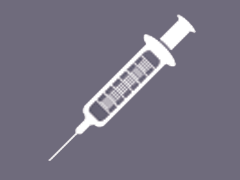 The results are in. After 412 responses, our In the Loop poll has found that a majority of respondents feel the new provincial government should support supervised injection services in Ontario.
Yes – 85 per cent
No – 12 per cent
Undecided – 1 per cent
This year, RNAO released a best practice guideline (BPG) dedicated to strengthening supervised injection services in communities to tackle the opioid crisis.
RNAO's Implementing supervised injection services features 11 recommendations covering a range of topics, including integrating peer workers and health and social services into SIS programming, and aligning future SIS locations and operations to the needs of the local population.
For more information, please read our media release.