Share your feedback on RN prescribing: Deadline Nov. 17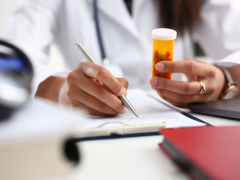 Since 2012, RNAO has advocated for RN prescribing to ensure access to quality patient care, health system effectiveness, professional accountability and continuity of care. We commend the Ontario government and CNO for moving forward with RN prescribing and want them to move quickly with the proposed regulations.
Under the plan proposed by the College of Nurses of Ontario, RNs would be permitted to prescribe certain medications including contraceptives, immunizations and smoking cessation drugs. In addition, nurses would be able to prescribe drugs related to wound care and travel health.
The Ontario government is seeking public feedback until Nov. 17 on proposed regulatory amendments by the College of Nurses of Ontario (CNO) to the scope for RN prescribing.
Please take the time to say: "Move quickly as Ontarians can no longer wait for improved access to care". Send you feedback before Nov. 17.
To learn more about RN prescribing and our position, please read CTV's article featuring RNAO CEO Doris Grinspun.