Saving lives with a public health approach to drug policy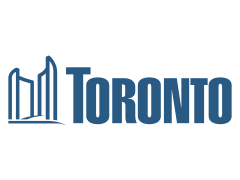 A historical move in Ontario on July 16 is poised to make a difference in the overdose epidemic that has swept the country.
After a 10-0 vote, the Toronto board of health became the first board of health in Ontario to make a recommendation to push the federal government to decriminalize all drugs and call on Canadians to turn their recommendation into a national movement.
It is a move that RNAO welcomes after years of advocacy for the rights individuals with substance use. In a presentation to the board of health before they made their decision, RNAO advocated for a public health approach to drug policy that includes decriminalizing the possession of all drugs for personal use as recommended by Toronto's medical officer of health Eileen de Villa.
As noted in her report and RNAO's presentation, criminalizing drugs is causing serious health and social harms. Making criminals of drug users increases their risk of death by forcing them into unsafe drug practices and spaces to avoid detection. It increases stigma and decreases access to health services for those seeking assistance.
In addition to supporting de Villa's recommendation on decriminalization, RNAO also supports the second recommendation to explore options for the legal regulation of all drugs in Canada based on a public health approach. As with other drugs such as tobacco, alcohol, and cannabis, RNAO supports legalization with strict government control and regulation based on potential for harm.
For more information, please read RNAO's submission and letter.