Save Ontario's safety net for the vulnerable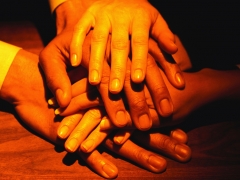 As nurses, we know social assistance rates do not reflect the actual cost of living. According to Toronto Public Health, a single person in 2017 receiving financial assistance through Ontario Works (OW) or the Ontario Disability Support Program (ODSP), were unable to pay for transportation, clothing and school supplies.
RNAO sent a letter to the Minister of Children, Community and Social Services to not reduce social assistance rates from three per cent to 1.5 per cent and to reverse their cancellation of the basic income research project.
The 1.5 per cent increase does not match Ontario's inflation rate of 2.5 per cent. For an individual receiving a maximum of $721 monthly on OW or for an individual receiving a maximum of $1,151 monthly on ODSP, the 1.5 per cent increase results in an extra $10.82 for someone on OW or $17.27 for an individual on ODSP. This incremental increase does little to raise a person's standard of living and leaves more than 900,000 of the most vulnerable among struggling to pay for shelter food.
RNAO does not agree with the cancellation of the basic income research project a third of the way through the three-year study. This decision will be devastating for over approximately 4,000 people in Lindsay, Thunder Bay, Hamilton, Brantford and Brant Country who are participating in this project.
To read the letter click here.
In last month's In the Loop, RNAO asked members if Ontario social assistance rates should be cut in half. After receiving 95 responses, the poll found that 75.8 per cent answered no, 18.9 per cent responded yes and 5.3 per cent responded undecided.