RNs needed for SIS site: Deadline Dec. 4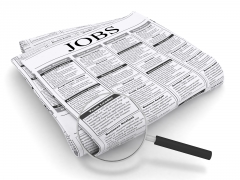 Fred Victor, a not-for-profit, multi-service community-based organization, is looking for RNs to fill three positions in their new supervised injection service site in downtown Toronto.
The positions will supervise the Harm Reduction Worker Team members on shift and work as part of the multi-disciplinary SIS staff team that strives for excellence in client-centred care and education. Using a client-centred, anti-oppression, and harm reduction approach, the nurse will supervise participants administering their own pre-obtained illicit drug injections, provide safe injection education/support, monitor service users for adverse reactions, and assess, respond to and manage overdose events. For more information about the positions, please read the pdf attachment.
To apply, please send your cover letter and resume to the Charity Village job posting. Deadline for applications is Dec. 4, 2017.