RNAO's Official Statement on COVID-19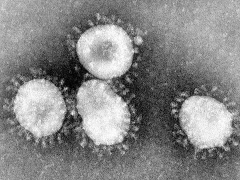 Health officials announced the first case of COVID-19 in Canada on Jan. 25. As of Feb. 21, there have been nine confirmed cases of COVID-19 in Canada: two in Toronto, one in London, Ont.; as well as six in British Columbia.

The three confirmed cases in Ontario are a Toronto couple in their fifties, who are in self-isolation, and a woman in London, Ont. whose case has been resolved as of Feb. 12. Both the woman and the couple arrived in Canada from Wuhan, China in January. At this time, there are 12 people under investigation in Ontario with lab results pending.
The six confirmed cases in B.C are all linked to travel in China and the infected area of Iran, and are in self-isolation.
There is currently one cruise ship in quarantine off the coast of Japan. The ship has 43 Canadians with confirmed cases of COVID-19, who are all in off-ship isolation facilities. Twenty-six of those individuals have been hospitalized, with three individuals in critical condition and the rest in stable condition.
About 130 Canadians were repatriated from the Diamond Princess cruise ship to CFB Trenton early this morning. They will be travelling via bus to the NAV Canada Training Institute in Cornwall, Ontario to begin their 14-day quarantine period. The final number of individuals will be confirmed shortly. Given the 14-day qurantine period, Ontario's Chief Medical Officer of Health Dr. David Williams say they don't impose any risk to the general population.
The first cohort of repatriated travellers from Wuhan, China have ended their 14-day quarantine period at CFB Trenton. The 229 passengers are making their way out of Trenton today to onward travel to their homes. We wish them well! The second cohort will end their quarantine on Tuesday.

Worldwide, the virus has infected 76,802 people and killed 2251 people, mainly in China. It is important to note that Hubei province has changed their reporting criteria for cases, resulting in a large spike in case count numbers for China. Authorities in China have restricted travel to contain the outbreak.
On Jan. 30, the World Health Organization (WHO) declared the outbreak an international emergency. At this time, the WHO has not declared COVID-19 a pandemic.
For more information about COVID-19, please visit Ontario.ca.This ministry website exists to inform the general public. We encourage you, your family and friends to visit as per your convience. For additional information, you can consult the WHO's website. Canadians with travel plans to China should check the Public Health Agency of Canada's website for details.
As always, nurses are unwavering in our commitment and expertise to serve the public. RNAO is vigilant that we must protect health-care professionals so they can care for members of the public.
Media Hits
RNAO CEO Doris Grinspun and/or RNAO members have been quoted in the following articles:
Feb. 19:
Feb. 18:
Feb. 14:
Jan. 30:
Jan. 28:
Jan. 27:
Jan. 26:
Jan. 20: