RNAO welcomes government's announcement on May 19 to address systemic shortfalls in long-term care post-COVID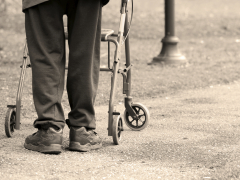 In response to the impact COVID-19 is having on Ontario's long-term care homes, the Ontario government is launching an independent commission into Ontario's long-term care (LTC) system beginning in July 2020.
RNAO expects the independent commission to examine the government and the health system response to COVID-19, as well as the long-standing systemic shortfalls within the sector.
The work of the commission should be part of a reconsideration of the importance of community care within a health system that continues to be hospital-centric, as RNAO highlighted in its report Enhancing Community Care for Ontarians (ECCO 3.0).
RNAO believes these shortfalls failed LTC residents and their families during the pandemic. They include:
Issues of systemic response, such as low prioritization of the LTC sector, and the deadly delays in making personal protective equipment (PPE) and surveillance testing available
Critical examination and a complete overhaul of the archaic funding model that has existed for Ontario nursing homes for decades, which includes: (a) insufficient overall funding levels for the sector, (b) a funding scheme that only rewards nursing homes for the level of complexity and acuity of its residents, while financially penalizing nursing homes that deliver better health and quality-of-life outcome, and (c) a lack of access to an interprofessional team – including occupational therapist, social worker, speech therapist and respiratory therapist – to provide expert care
Key staffing issues, such as: (a) adequate number of staff, and (b) the proper skill mix and staffing ratios of regulated and unregulated staff – including larger utilization of NPs, RNs and RPNs
See our full response to the announcement online.