RNAO welcomes broad-based public inquiry into nursing home deaths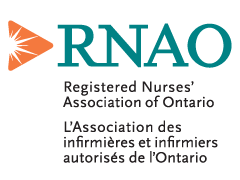 To address concerns about the health and well-being of Ontarians living in nursing homes, the government of Ontario launched a broad-based public inquiry and appointed Justice Eileen Gillese to lead it.
The announcement comes after former nurse Elizabeth Wettlaufer plead guilty to the murders of eight elderly nursing home residents, the attempted murder of four other seniors, and two charges of aggravated assault.
RNAO is pleased the province answered its call for an independent public inquiry to understand the events surrounding Wettlaufer's horrific actions and, in particular, address the systemic factors in long-term care to help prevent a similar tragedy from occurring.
"We now urge Justice Gillese to exercise her full authority to make recommendations that will address the failings of our current system, including examining legislation and regulations, funding models and staffing and any other aspects required to create a safer environment for seniors living in nursing homes," says Doris Grinspun, RNAO's CEO.
For more information, please read our media release and latest CEO dispatch from the July/August issue of the Registered Nurse Journal.