RNAO urges premier to move quickly on long-term care independent commission recommendations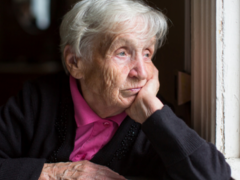 COVID-19 has swept through long-term care homes since arriving in late January 2020. It has taken the lives of more than 2,000 residents in Ontario and continues to cause outbreaks in LTC homes in many jurisdictions across this country, leading to preventable deaths and deep grief.
On Oct. 23, Ontario's independent commission examining long-term care homes released early recommendations for the government to improve staffing, testing and solidify infection control practices in homes for the second wave.
In the letter, the commission urged several recommendations including:
recommend a minimum daily average of four hours of direct care per resident. The government needs to increase permanent funding for more nurses and support staff, to enable homes to increase their staff to resident ratio and provide more hours of care, based on residents' needs
increase the supply of PSWs, ensure that LTC staff recruitment efforts address the requirement for an appropriate staff mix to meet the increasing acuity and complex care needs of residents
reinforce the calls from residents, families and caregivers to ensure that families and caregivers have ongoing, safe and managed access to long-term care residents.
For a long time, RNAO has urged the provincial government to adopt several recommendations to improve long-term care including adopting RNAO's Nursing Home Basic Care Guarantee which calls for a minimum of four hours of direct nursing and personal care per resident, per day. The guarantee also calls to ensure the proper skill mix by allocating a minimum of 0.8 hours (48 minutes) of RN care per resident, per day, 1 hour (60 minutes) of RPN care and 2.2 hours of PSW care (132 minutes).
RNAO is welcoming the commissioner's recommendations and is urging the premier to move now.
To get the word out to the premier, please share our tweets on your social media channels:
For more information, please read the news coverage with RNAO CEO Doris Grinspun quoted and interviewed.
Earlier this month, RNAO also urged the federal government to adopt national standards for LTC based on RNAO's Nursing Home Basic Care Guarantee. National standards for LTC are long overdue and seniors are paying with their lives. To join our call to the federal government, please sign our action alert.