RNAO thanks Ontario government for its long-term care plan but says lack of urgency and legislated action won't make much of an immediate difference for residents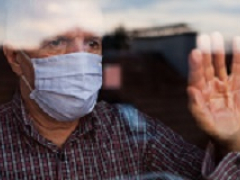 RNAO welcomed the release of the government's long-term care (LTC) staffing plan on Dec. 18. Titled A Better Place to Live, A Better Place to Work, the plan lived up to a promise to ensure a daily average of four hours of direct care for each LTC resident, however, it fell short for failing to lay out immediate and specific legislated actions that would improve the level and quality of care right away.
The government pledges to commit $1.9 billion to enhance staffing in the embattled sector but RNAO says the plan will only add 15 minutes of direct care per resident on average before the next election. RNAO says additional care that is being promised will take three years and essentially amounts to an election promise.
Read RNAO's full response.