RNAO takes part in a 2021 pre-budget discussion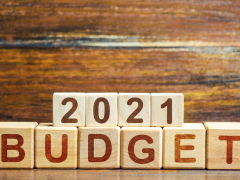 In a virtual pre-budget meeting with Ontario's Minister of Finance Peter Bethlenfalvy, Minister of Infrastructure Laurie Scott, and Minister of Seniors and Accessibility Raymond Cho, RNAO's CEO Doris Grinspun presented on Jan. 25 the association's calls to the Ontario government to smother the pandemic.
RNAO called on the government to:
assign the vaccination program fully into the hands of public health and accelerate the roll-out by deploying 24-hours-a-day, seven-days-a-week, thousands of RNs, NPs, RPNs, physicians and pharmacists who work in primary care and home care to the vaccination process
invoke bold public health measures to suffocate the virus including 10 paid sick days during the pandemic, a full eviction moratorium, accommodation for self-isolation
protect residents and workers in long-term care by immediately hiring 1,000 more NPs, RNs and RPNs to work in LTC and as many PSWs as are available; mandate and fund all LTC homes to deliver a minimum of four worked hours of direct nursing and personal care per resident per day; and embed RNAO's evidence-based practices in LTC homes and electronic records to advance quality care and ongoing on-the-job capacity-building
address the deepening opioid overdose crisis by approving and funding the 21 consumption and treatment services (CTS) sites announced in 2018 and lift the cap on CTS sites to expand services to every community in need across Ontario
For a post-pandemic public health initiative, RNAO is also calling on the government to address the ongoing housing crisis that are leaving many homeless as well as amending employment standards to increase the minimum wage and enshrine paid sick days.

To read the complete list of RNAO asks and for more information, please read RNAO CEO Doris Grinspun's speaking notes.