RNAO supports Premier Ford's announcement on schools as risk is too high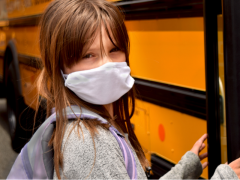 RNAO is keenly aware of the importance of schools for the mental, social and physical health of children, as well as for their academic development. The pandemic has been very hard for everyone and in particular for young students and their parents. However, the risk of reopening schools for the remaining three weeks of the academic year is too high. Thus, RNAO fully supports Premier Doug Ford's June 2 decision to delay the reopening of schools for in-person classes until September
RNAO supports the premier's decision despite recent advice from the Science Table that schools can reopen safely on a regional basis. Many, including RNAO, say the Science Table's advice does not account adequately for the potential community spread and consequences of such
spread.
RNAO CEO Dr. Doris Grinspun wrote in her weekend blog that there is a high price to pay if we get it wrong and the reopening of schools brings about a new wave of infection and the possibility of a fourth lockdown in the summer.
New variants, such as B.1.617, and other emerging variants, could potentially make vaccines less effective (see the potential for a new variant originating in Vietnam). RNAO says it is best to focus on fast-tracking the full vaccination rollout, maintaining public health measures, and taking steps to end the COVID-19 pandemic.
To read our full statement, please read online.