RNAO statement on the province's sex-ed curriculum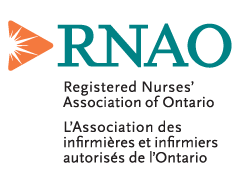 Premier Doug Ford announced on Aug. 22 that elementary school teachers will be mandated to teach an interim sex-ed curriculum based on guidelines predating smartphones, social media and the legalization of same-sex marriage.
In response, RNAO has released the following statement:
"Premier Ford is choosing to ignore a curriculum that is based on evidence, that was widely consulted on, and that reflects today's realities. Children need to know the proper names for their body parts, and see themselves and their diverse families reflected in classroom teaching materials. This is important for the prevention of abuse and bullying, for their mental and physical health, and for their sexuality and self esteem as they grow.

The curriculum that has been in use since 2015 is the one children should be taught when the school year begins.

RNAO is also alarmed by the surveillance approach of Premier Ford. Inviting students and parents to tell on their teachers smacks of McCarthyism."
More than 2,500 nurses and members of the public have signed RNAO's action alert to tell Premier Doug Ford to keep the modernized sex-ed curriculum that has been taught since 2015. To continue the pressure on the government, please sign RNAO's action alert and share it with colleagues and friends.
For more information, please read the Toronto Star article quoting RNAO CEO Doris Grinspun.