RNAO shocked by the government's Nov. 2 LTC announcement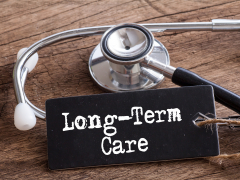 As of Nov. 1, 74 nursing homes across the province are battling COVID-19 outbreaks with insufficient staffing and resources. These are issues that have affected the sector for more than two decades and that RNAO says have been exacerbated by the virus. Still, the government is not acting fast enough.

On Nov. 2, the Ford government announced it would establish a new long-term care (LTC) standard by 2024-25 that would see LTC residents receive an average of four hours of direct care every day. Currently, long-term care residents receive an average of 2.75 hours of direct care, per day.
RNAO is outraged with the province's lack of urgency to meet minimum quality care standards in Ontario's nursing homes. With more than 2,000 residents and eight staff of the province's 626 nursing homes dead from COVID-related illnesses and families and staff in anguish, RNAO says it is negligent and disingenuous for the government to not act immediately.
RNAO is calling for action to be taken now and move Bill 13, the Time to Care Act through the legislative process quickly so it becomes law. The bill calls for a minimum of four worked hours of nursing and personal support services per resident, per day – in all Ontario nursing homes. Bill 13 takes us one step closer to RNAO's Nursing Home Basic Care Guarantee, which outlines a staffing formula that will provide each resident with safe care and quality of life.
We urge you to sign our action alert to move Bill 13 through the Ontario legislature quickly.
To learn more, please read our statement and news coverage in Toronto.com.